Air Belgium selects Brussels South Charleroi Airport to launch long-haul network; first flight to Hong Kong in March
Air Belgium will launch its flights to Asia from Brussels South Charleroi Airport (BSCA), the start-up announced in a press conference this morning. Four Airbus A340-300 will be based at the Walloon airport. In order to improve the comfort of the premium customers, the airport will build a dedicated terminal in the current Executive terminal. While the air operator's certificate (AOC) is expected to arrive at the end of February, the very first flight is scheduled to Hong Kong in March (four weekly flights).
Brussels South Charleroi Airport (BSCA)
By operating from BSCA, the airline will only pay 3€ per passenger while Brussels Airport charges 28€ per passenger. Air Belgium will lose the positive impact of the hub effect at Brussels Airport (especially on long-haul). But it could benefit from Charleroi-based connections with other airlines like Ryanair, TUI fly Belgium, etc…. The airline confirmed that there are ongoing negotiations with other airlines to welcome passengers from connecting flights, first in Hong Kong, later at Charleroi.
Niky Terzakis mentioned that he had received a better offer from Brussels Airport, but this offer was tied to unacceptable conditions: Air Belgium would not be allowed to enter in competition with existing carriers. Air Belgium thus signed a 10-year agreement with BSCA.
"Brussels South convinced us due to its very successful development and commitment to major investments and improvements of its infrastructures", says Niky Terzakis, CEO of Air Belgium. "The airport is well established and attracts millions of travellers among which 60% are international passengers and 31% are business travellers. We are convinced that our passengers will benefit from a great service, especially because Brussels South is starting to adjust its current infrastructure."
"We're very pleased Air Belgium has chosen our airport," says Jean-Jacques Cloquet, CEO at Brussels South Airport. "Being able to welcome a company such as Air Belgium on our apron allows us to switch to a new strategy and further strengthen our international position. With the first direct long-distance flights to Asia, the Far East has never been closer. We look forward to welcoming future passengers and meeting their every need."
BSCA will build a new dedicated terminal at the executive terminal for business class and premium passengers while the economy passengers have to go into the regular terminal. BSCA will also develop new shops, lounges, restaurants, car parks, etc. for a cost of 6 to 7 million euros over three years. From the business terminal, passengers will be able to go from the car park to the boarding area in a maximum of 20 minutes, with no queues.
Jean-Jacques Cloquet also mentioned the accessibility of Charleroi Airport compared to Brussels where the ring is often clogged by traffic jams. He compared Charleroi Airport to London Stansted airport: both are one-runway airports at 60 km (one-hour drive) from their capital city.

© André Orban


BSCA runway length
The length of the runway at Charleroi Airport (2,550 meters) will also handicap the Air Belgium operations during the first years: on the outbound flights, the airline will limit the number of passengers to 257 and the airline will lose out on the normal cargo capacity of 12 tonnes. Maximum thrust on take-off means a "shorter life" for the engines, hence an extension of the runway is vital. The officials of BSCA and the Walloon authorities (via Sowaer) reassured Air Belgium that they will extend the runway (and the adjacent taxiway) with 700 meters to 3,200 meters by 2021.
Fleet and prospects
Two Airbus A340-300 aircraft will arrive in February, and already today Air Belgium pilots are performing test flights with the aircraft. Two more A340 will enter the fleet in April/May. More aircraft are expected to arrive later.
In its first years of operations, Air Belgium expects to welcome around 500,000 passengers. With the launch of flights to Asia, the airline will provide jobs for around 600 people (360 full-time equivalent at Air Belgium and 240 at BSCA). First the airline wants to set up flights to Asia -6 or 7 by June 2018- before heading to the United States. The first aircraft will land in Belgium mid-February.
Costs
Niky Terzakis did not disclose the price of a ticket, but he said that with the price of a return ticket of the competition, you will be able to buy to return tickets on Air Belgium. He also underlined the current financial problems of his two competitors, Cathay Pacific (from Hong Kong) and Hainan Airlines (from Shenzhen). He also mentioned that 60-70 percent of the revenue would come from Asia.
Air Belgium has also created a frequent flyer programme that will be very simple compared to others.
Shareholders
The capital of the company is changing. Air Belgium will issue a special news release later to explain how. The majority of the shares are in Belgian hands.

Laurent Lévêque, Chairman at BSCA – Jean-Luc Crucke, Walloon Minister of Budget, Energy and Airports – Niky Terzakis, Air Belgium CEO during the press conference – © André Orban


Air Belgium cabin crew – © André Orban

The Air Belgium cabin crew with Niky Terzakis, CEO Air Belgium, and Jean-Jacques Cloqiet, CEO BSCA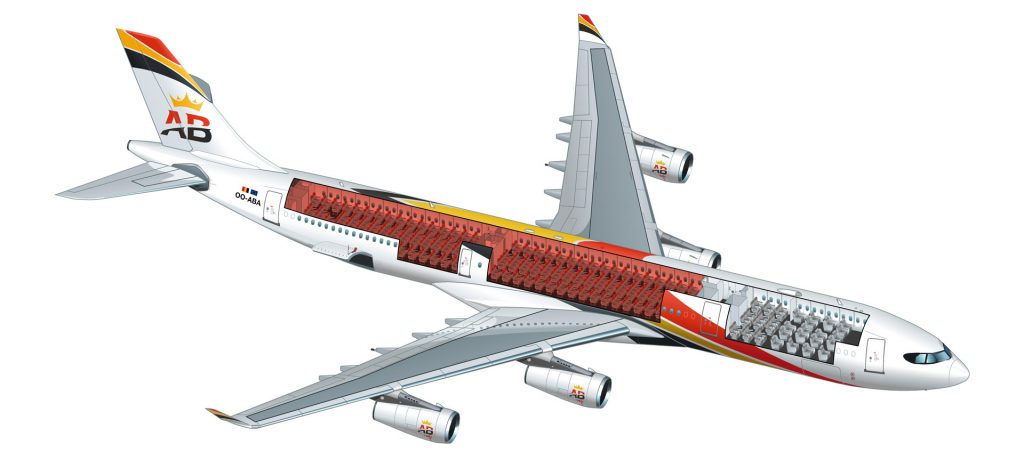 Economy class
Relax comfortably seated and enjoy meals and beverages. Curl up in a warm blanket to watch a movie, safe in the knowledge that your included checked baggage will land safely with you. At Air Belgium, affordable means enjoyable too!

[HR][/HR]

Premium economy class
Take it a level up in our Premium class. Look forward to relaxed seating in the quiet and comfort of a separate cabin section. Be first to board with priority boarding and choose from delicious upgraded meals and drinks. With smart options like flex dates, our Premium experience is shaped around you.

[HR][/HR]

Business class
Fly away in the height of luxury through our Business class. Recline in spacious seating while our cabin crew treats you to a delicious menu of meals and beverages. Reach your destination feeling recharged with little extras and options like fast security checks. Who says you can't mix business with pleasure?

http://www.aviation24.be/airlines/a...eroi-airport-to-launch-its-long-haul-network/
http://airbelgium.com/en